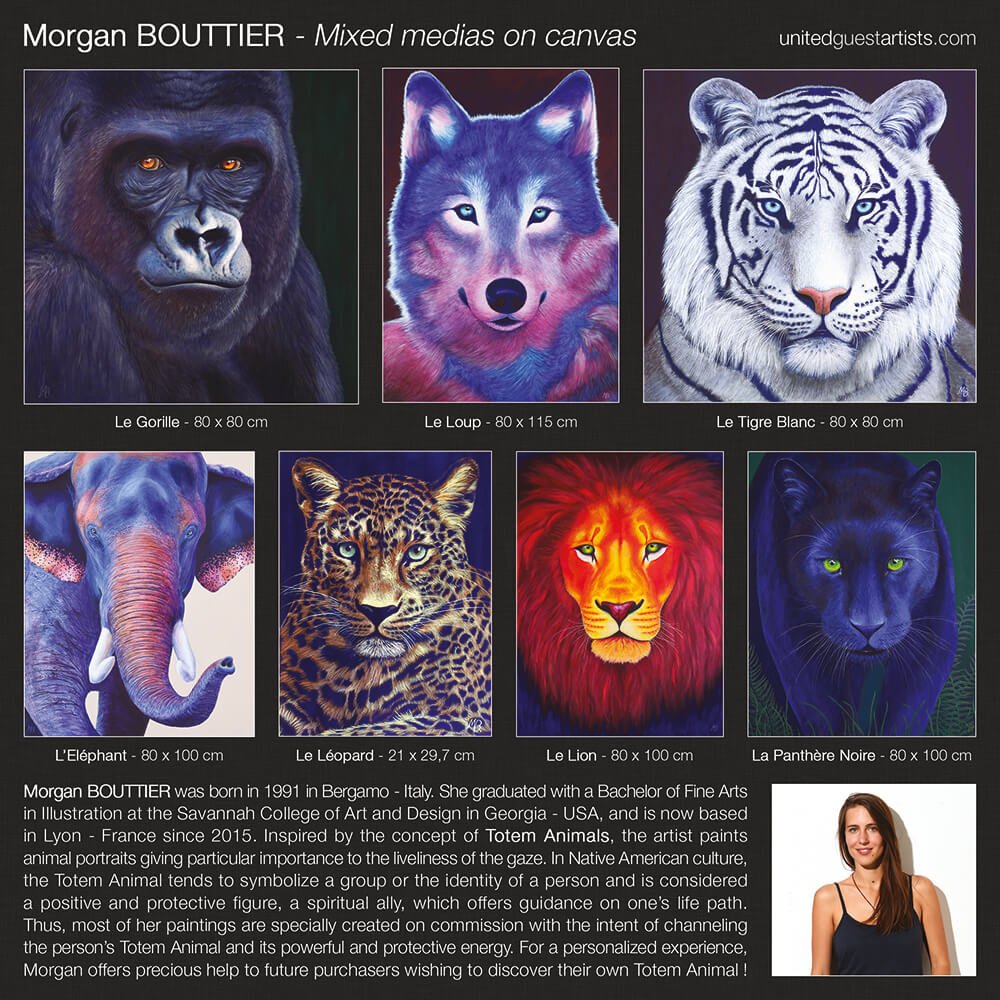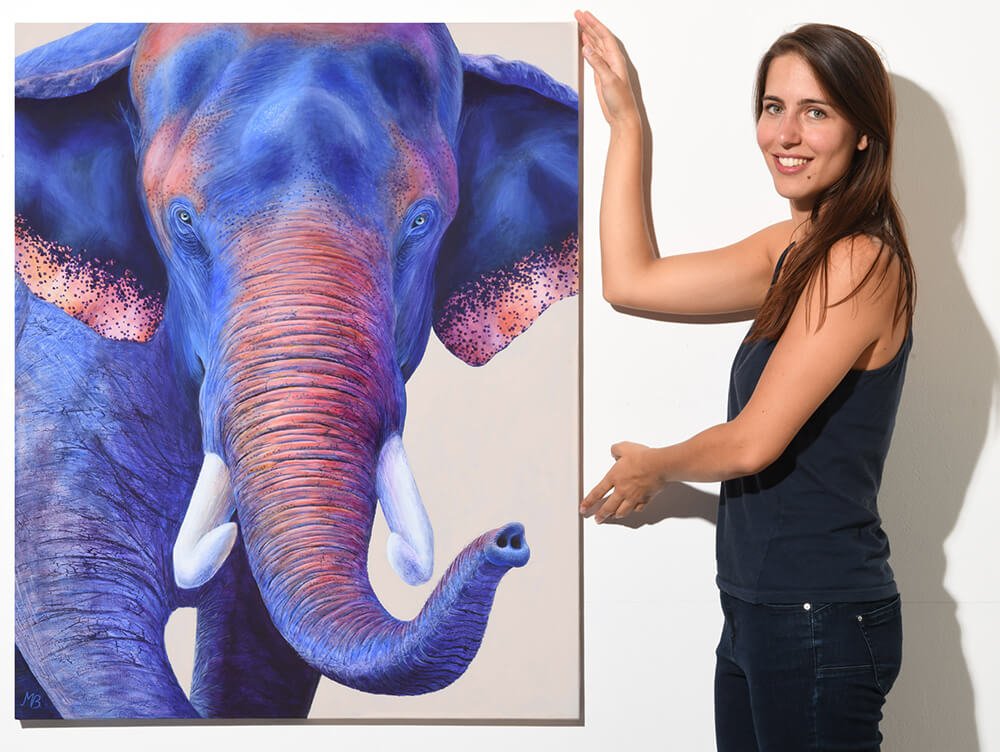 Morgan BOUTTIER was born in 1991 in Bergamo – Italy. She graduated with a Bachelor of Fine Arts in Illustration at the Savannah College of Art and Design in Georgia – USA, and is now based in Lyon – France since 2015.
Inspired by the concept of Totem Animals, the artist paints animal portraits giving particular importance to the liveliness of the gaze.
In Native American culture, the Totem Animal tends to symbolize a group or the identity of a person and is considered a positive and protective figure, a spiritual ally, which offers guidance on one's life path.
Thus, most of her paintings are specially created on commission with the intent of channeling the person's Totem Animal and it's powerful and protective energy. For a personalized experience, Morgan offers precious help to future purchasers wishing to discover their own Totem Animal !