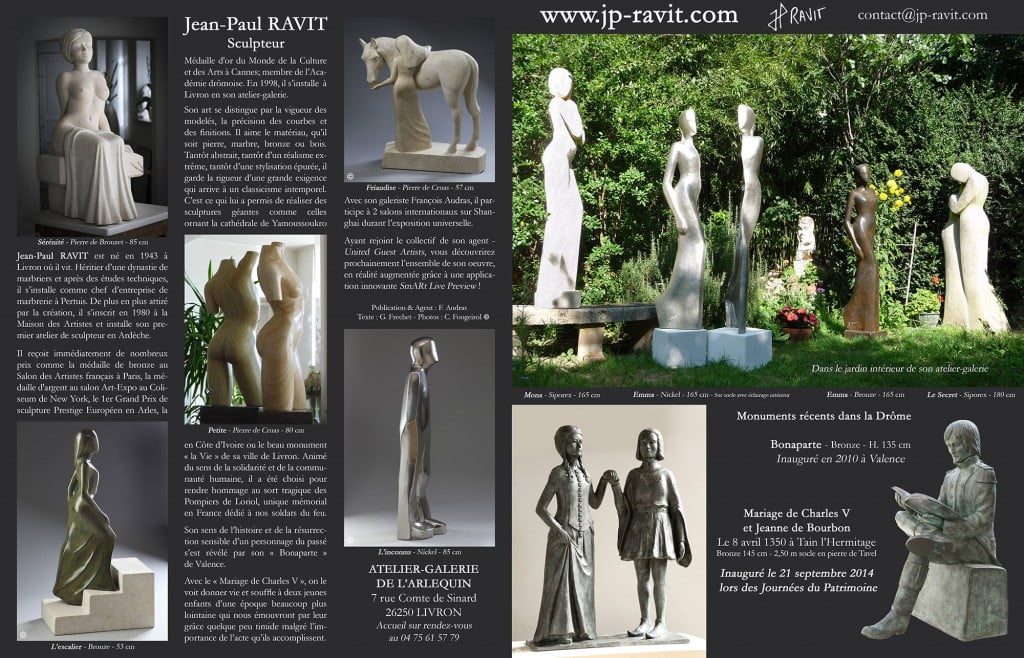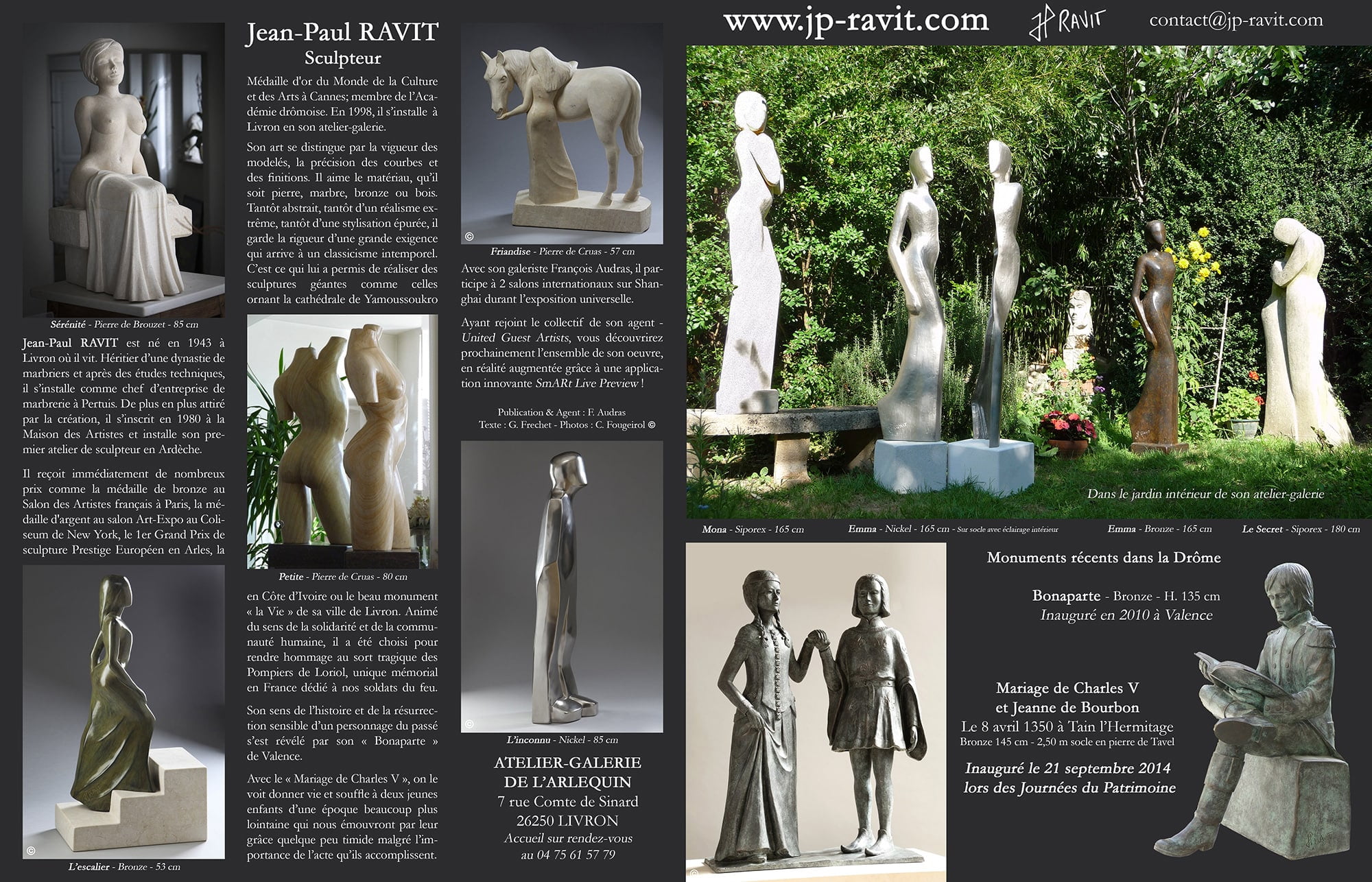 As a preview, I am really pleased to show you the future publication that I made for the sculptor Jean-Paul RAVIT.
This article will be published in late September in the french magazine "Maison & Jardin" – 1 million copies in France, Belgium, Switzerland & Luxemburg!
Jean-Paul RAVIT – Artworks & Biography
This publication will also be the first official release mentioning my project of creating an innovative application in Augmented Reality !
Under development since the 4th of August, the app will be compatible for iPad & iPhone, the demo version will be in free download on the Apple Store.